I started my desensitization for honeybees at the allergist this week. I am slightly nervous about doing this only because I don't know how I will react. Actually I am really nervous!! I opted to do a rapid desensitization so that I can get back into my hives as quickly as possible. I asked the nurse on Friday the process. She explained to me that they give a series of 4 shots each day over the next couple of days. On Wednesday I should be up to maintenance dose. Then I will go to the allergist once a month over the next several years until my immunoglobulin's levels show no reactivity. I hope my bees know what I am going through to keep them.
The first day went well with no reaction at all, except for a little itching. Today is day #2 and I hope it goes as well as yesterday. I believe the doctor told me that these shots are the equivalent of 2 bee stings. I think they need to up the dose quickly because I counted about 11 stings when I had my reaction. Two stings is nothing!! Day #2 is going well with no problems at all, just a little localized itching. The Doctor feels I will do very well through the process. He even gave me an extra shot today. I will repeat the process again tomorrow and next Monday. The doctor wants to be present and he is off on Thursday. Then I will be at maintenance, and will go to the allergist for several years for immunotherapy.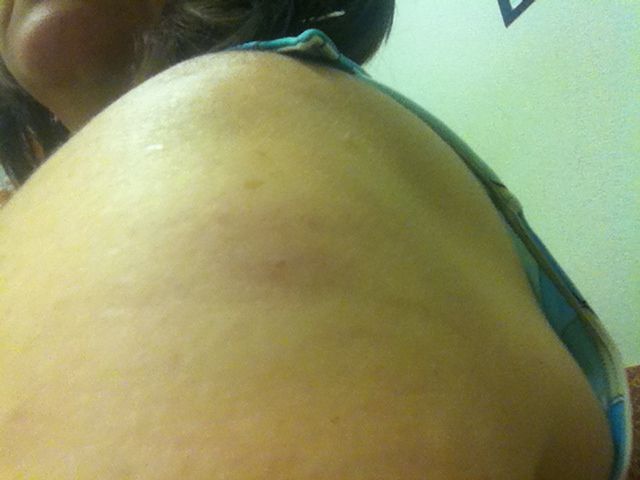 So far so good! I just want this process to go quickly so I never have an anaphylactic reaction again. Of course I will be very well protected and always carry my epi pen in the hives and garden.
Today is day #3 with the rapid desensitization. All is going well with just a little local reaction with some itching. Although after the third shot my B/P did drop significantly. Because of that the doctor wants to be conservative and back off a little bit. I am almost at maintenance so I can come in several times a week until I get up to maintenance. He doesn't want to take a chance that anything will happen. I agree but want to get to a good level as quickly as possible.
I was talking to a friend about what happened to me, his response was what most people would suggest. "Wouldn't it just be easier to get rid of the bees?" Yes but ….. There is no way I am doing that right now.