I had a really busy week this week with work deadlines. I also had personal deadlines as my daughter Katie, her boyfriend Tyler, his cousin Aaron and his wife Amanda were coming in just for the night on Friday, on their way from Rochester, NY to Jamaica. With everything I had to accomplish I found myself just wanting to continue with my "Mango Madness" and make Mango Jam and Mango Bread. My Lancetilla tree is almost finished producing fruit and most of the fruit has ripened at this point. I have eaten so many mangos in the past few weeks. I have a delicious recipe for Mango Salsa which has become a tradition. It is very easy to make, so refreshing, which I just serve with nachos.
I am not the kind of cook that measures ingredients exactly. In fact, I am the kind that looks at different recipes and says "ok this looks good from here, and I'll add that from there." Usually this works very nicely for me. Making jellies and jams always concerns me because I know it is important to have the right amount of fruit to sugar to pectin ratio. I thought I added the exact amounts but could tell the jelly wasn't quite setting up the way it needed to. I tried a little twist on my normal Mango Jam and added some orange rind to make Mango Marmalade. I grew up with my mom making marmalade and just love the flavor. I think that the orange compliments the mango very nicely. Well the jelly didn't set up properly so the next day I found myself re-cooking it and adding another box of Sure Gel. I think that is exactly what it needed. Now I have several jars of beautiful Mango Marmalade Jam to give to family and friends.
Somehow when you are the busiest you find time to get everything completed. I don't know how that is possible. I had to be very disciplined this week and set goals and deadlines so I could complete everything that I had on my agenda. I completed all my deadlines for work and took the day off on Friday to clean the house in preparation for my daughter's arrival. My four children are scattered across the U.S. I am so excited when they come to visit, and hate them being so far away. Unfortunately because of bad weather in the New York area the plane was diverted to Detroit and they never arrived here in Miami. Well what can I say, we were disappointed, but I do have a really clean house. I was able to see her briefly in the airport on Saturday morning just long enough to exchange hugs and bring Miley, her adorable Pomeranian, home so Grandma could babysit her for the week.
Well back to the Mango Madness. Since my plans for the weekend changed with my daughter's visit cut short, I decided I should try to use some more of the mangos and make Mango Bread. I made two different recipes. One of the breads was a traditional recipe and the other I found had a Caribbean twist. The traditional recipe is a recipe I got from my mom many years ago for Zucchini Bread. I just added a cup of fresh mango to the recipe. The other recipe had ingredients such as ginger, rum soaked raisins, toasted coconut, mango puree and chocolate chips. Both were delicious. The mango puree in the second recipe was so delicious I wanted to drink it all before it went into the recipe. The puree gave the bread a beautiful golden mango color. I also added a cup of mango chunks just because I like to see the mango pieces in the bread.
Next weekend my daughter and her travelling companions will visit just for the night on their return to Rochester. I will get to visit with her and give her some mango jelly, chutney and mango bread to bring back with her, oh and of course Miley will be leaving to go back with Katie and Tyler.
Well despite all the jellies and bread making this week I still have mangos left. Tonight I cut the rest up, made some plain mango jelly, the rest I will freeze so I can enjoy them throughout the year. Hence the Mango Madness continues!!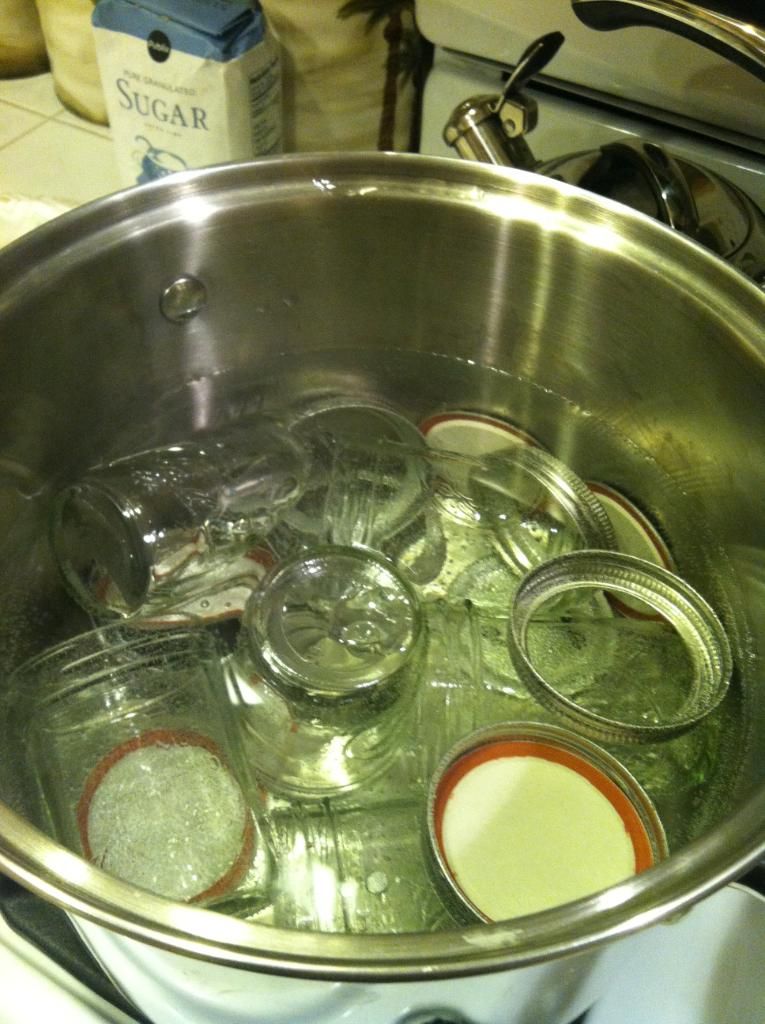 I found out tonight that Miley, my grand dog, is a big fan of mangos also. All the dogs were at my feet just waiting for a taste. Miley was especially excited about her mango treats. Paco, my male Chihuahua has been enjoying the mangos all season as they have fallen off the tree. He reminded me of Marley in "Marley and Me" always outside eating the mangos that were on the ground. I haven't mentioned that I also have a Pot Belly Pig, whose name is Moo. Moo also loves mangos. I remember the first year that the tree produced fruit. I noticed the pig looked like he was throwing up. I thought the pig was sick and it was my fault because his yearly vaccinations were due. I felt just awful and blamed myself. I didn't realize that the orange foam on the pig's mouth was from the mangos. There had been a rain storm that knocked some of the ripened mangos from the tree. He must have eaten so many that he was sick. Guess the animals even enjoy mango madness!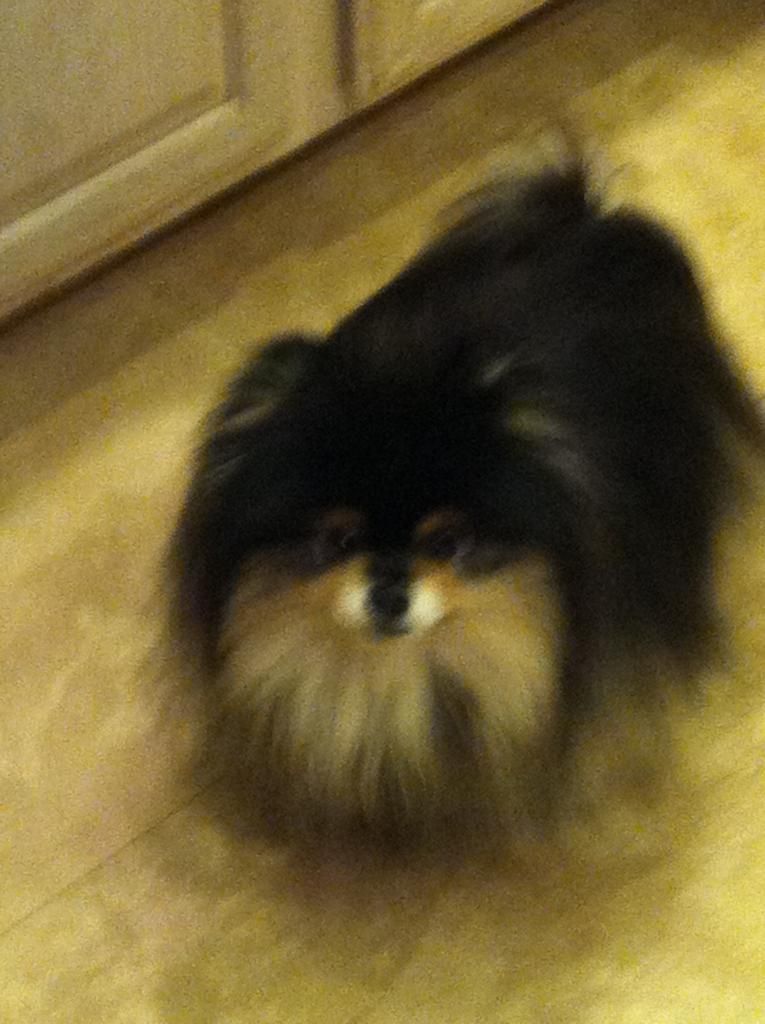 I am still waiting for the Florida Reds to come into season, which should be any day. I think this may be the year for Mango Wine Making again! I love Mango Season in Miami!